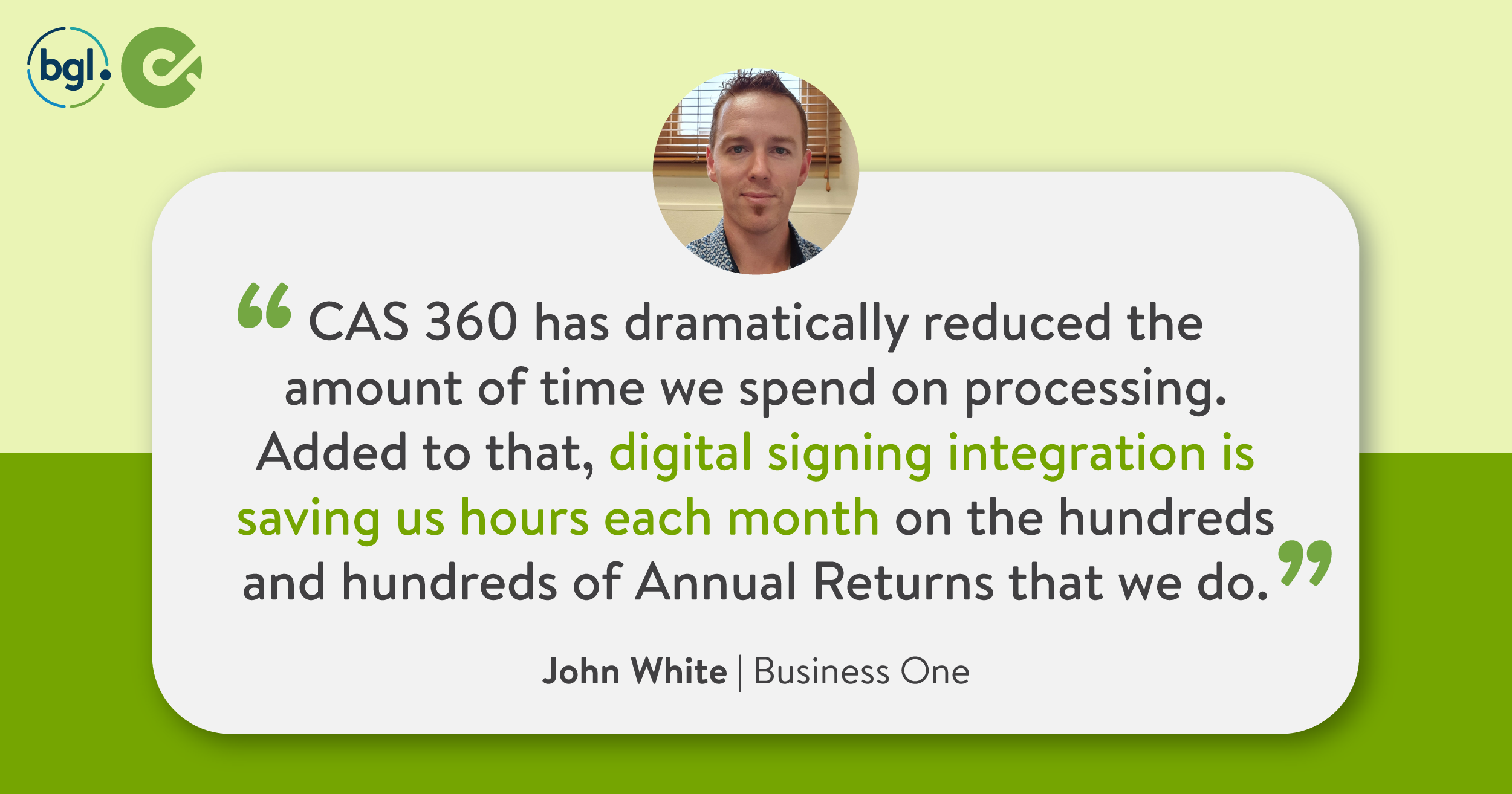 "CAS 360 has dramatically reduced the amount of time we spend on processing."
If managing the compliance of companies is currently a quite manual task within your Firm, involving spreadsheets to track statuses and external documents preparation to add with your Annual Return, it's time for you to know how CAS 360 is benefiting businesses in New Zealand!
The CAS 360 software uses your RealMe login details to link directly with the Companies Office. This connection enables CAS 360 to check your data daily and provides you with clear alerts, giving you a live health check of your company data, showing any differences between the Companies Office and your firm's data. The live checks will also show Annual Returns that are due, upcoming, or overdue, which means no more tracking externally!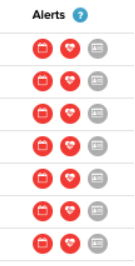 Preparing Annual Returns in CAS 360 has saved Business One a huge amount of time, as they are easily able to see if the company data is a match with the Companies Office data, and at the click of a button they can easily prepare all Annual Returns in bulk and file them with the Companies Office from within CAS360. If sign-off from the client is required, the Annual Return can be sent to the client before filing. 
CAS 360 also allows you to seamlessly prepare additional documents (such as minutes and resolutions) for any company changes, brand them with your business logo, and send them to your client – all within one platform! Then once they have been signed, you can file them from within the software.
Are you exporting documents to PDF, adding digital signing tags, and then sending emails manually?
Within CAS 360, you also have the option of integrating digital signing. CAS 360 NZ currently offers AdobeSign and DocuSign, allowing you to not only prepare your documents with a few clicks but also allowing your clients to return them to you just as fast!
If these processes sound like something you are currently facing, check out the case study to read more about how Business One was able to improve their efficiency and benefit from using CAS 360.