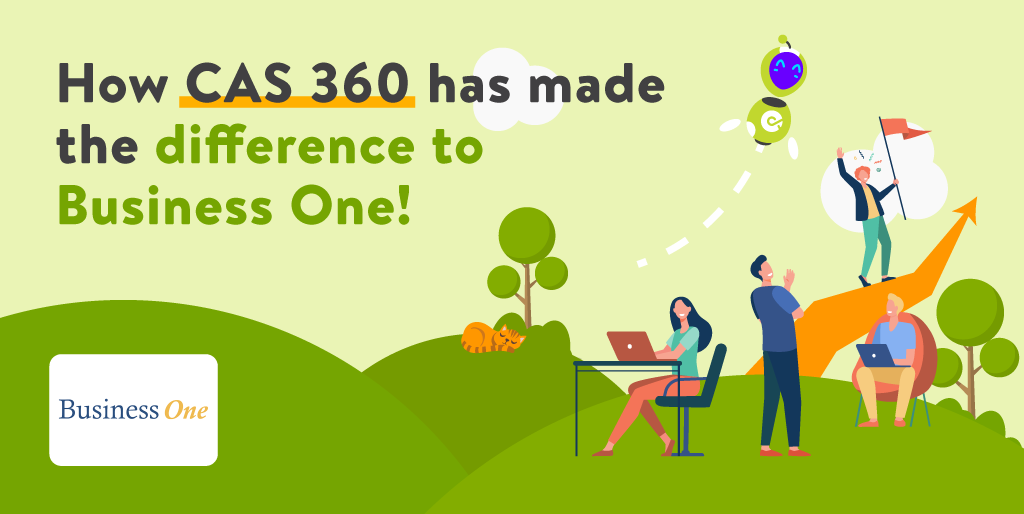 "CAS 360 has dramatically reduced the amount of time we spend on processing. Added to that, digital signing integration is saving us hours each month on the hundreds and hundreds of Annual Returns that we do.
About Business One
Business One Limited is a Thames and Whitianga based firm of friendly, accessible and dedicated professionals who provide a complete range of business, taxation and advisory services.
Employing an experienced team of qualified and motivated individuals who strive to provide a high level of service. The team keeps abreast of new trends, policies and procedures to translate these into practical business solutions using clear and straightforward terminology.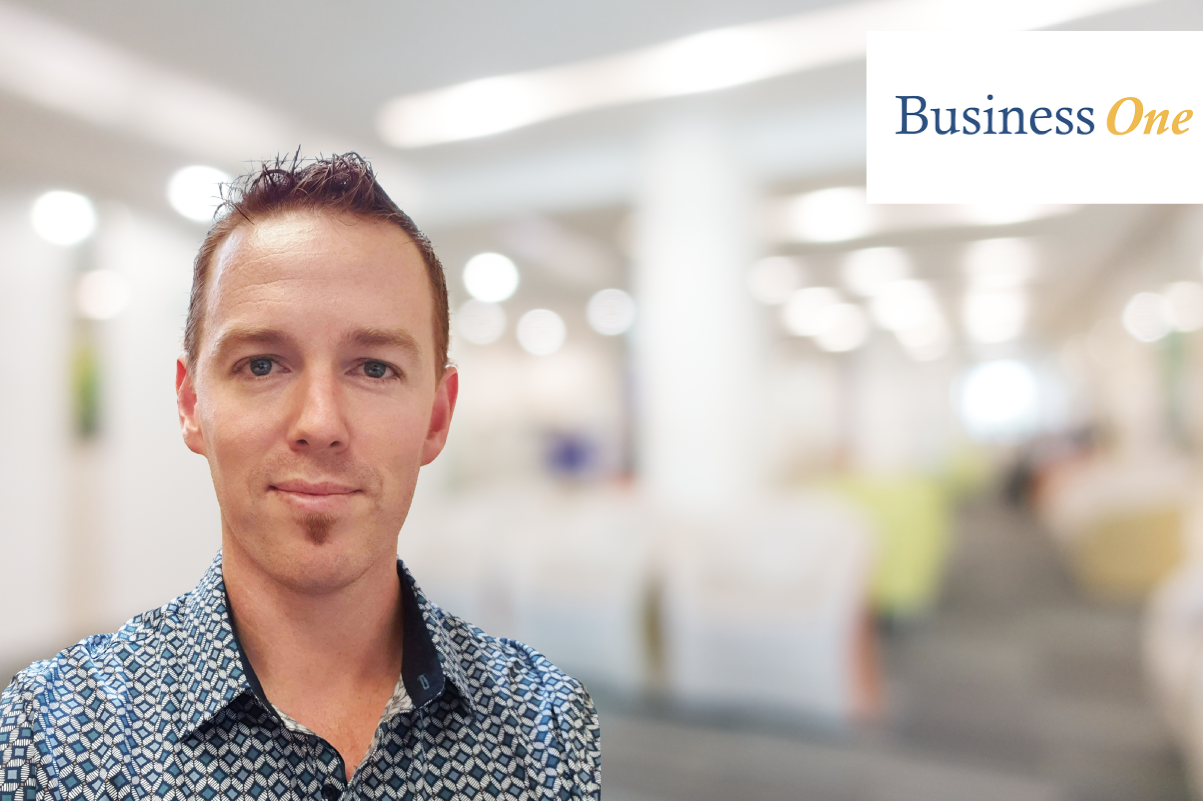 The Challenge
Lack of automation, integration and not having a centralised source of truth
Prior to making the transition to CAS 360, Business One's legacy systems were hard to manage.
"Before signing up to CAS 360, we were struggling with a combination of paper-based and digital systems. Even getting clients to sign and return their documents, especially with the massive disruption faced by New Zealand post, was proving to be a challenge. Because our Companies Office management process hadn't really changed for over a decade, it still relied on quite a lot of manual process."
John knew they needed a much simpler solution – and they found that in CAS 360.
"The lack of automation, integration and not having a centralised source of truth was becoming a big challenge for us. Every step seemed to require a different system and process. So finding that CAS 360 had a way to integrate all these systems, meant that we could automate the process and minimise this type of duplicate data entry and processing. It's much simpler!"
Why CAS 360
Complete solution with great customer service
"We're in a time of huge disruption and, naturally, the last 12 months in 2020 have been incredibly difficult for everybody. For us, this caused a renewed focus within our practice on how we can leverage technology to optimize and automate processes."
"We are relatively agnostic when it comes to technology. Which means we like to try and test all of the different solutions out there, so we can find what works best for our clients, and Companies Office management software was no different."
"The most notable advantage in CAS 360 is the visual dashboard (Company Selection Screen). It's quite a differentiating feature that not all industry providers have, and it makes it very quick and easy to ascertain what needs your attention and where everything is at in the process."
"One of the biggest features is the integration with DocuSign and Adobe Sign. We already had digital signing set up in other parts of the practice, so to have that then integrate with the Companies Office management system was great."
"Another one is the level of document and email template customisation within CAS 360. We are very conscious of our branding and how this appears to our clients. One of the challenges, when you take up a new software, is that you are stuck with their branding and clients don't know whether or not they can trust what they are receiving. Being able to replicate the branding we have been using for years within CAS 360 enables our clients to recognize what they are receiving as coming from Business One, and that is extremely valuable."
"The final point and probably the key point of difference has been the help and responsiveness. Being able to talk to our BGL Account Manager, Jason Armishaw, has been huge. We've been using CAS 360 for quite a while now and it's been great to work with the development team and have them take our feedback on board and put it into play. The help and responsiveness of the BGL Team have been a really huge part of why we chose CAS 360. Kudos to the BGL Team, that's a huge part of what separates you from the others."
The Solution
An efficient, automated and integrated system - CAS 360
"The visual dashboard (Company Selection Screen) in CAS 360 has enabled us to quickly identify the status of companies, what is due, which Annual Returns need to be filed, etc. These were all things that we used to keep track of and process manually. CAS 360 has dramatically reduced the amount of time we spend on processing. Added to that, digital signing integration is saving us hours each month on the hundreds of Annual Returns that we do."
"The integrations available are also an advantage! The digital signing integration with Adobe Sign and DocuSign, for example, has made our interaction with clients much easier, by enabling them to simply open an email, click a button, view their Annual Return and sign it – digitally! Many clients have given us feedback saying, "this is just so much easier!". Also, the integration with FYI Docs is a big win for us – it just reduces double work and improves processes."
"Within our firm, we have one person to focus on the Companies Office management. So, the challenge in the past was that it was a very manual and time intensive process. They also have other roles in the company, not just Companies Office management. So, automating the processes with CAS 360 has enabled that one person to be a lot more accurate, a lot quicker and has therefore freed them up to focus on other important value-added tasks within the firm."
The Results
A huge increase in efficiency and productivity
Now that CAS 360 is up and running smoothly, John says he and the team at Business One are thrilled with the results.
"CAS 360 has made a big difference to our firm, streamlining our Companies Office management and administration."
"The integration with the Companies Office and Xero Practice Manager has enabled us to reduce duplicate data entry and processes and the digital signing integration has allowed us to better cater for the 98% of our clients who have access to e-mail and use it regularly."
With CAS 360 properly implemented, Business One has now got the ability to free up time.
"CAS 360 has also enabled us to automate the preparation and sending of nearly all our Companies Office Annual Returns. Ultimately, we wanted a solution that freed up time because as accountants, we're extremely time-poor. So, while it's nice to say things like cloud based, integration, automation etc – what we wanted to see with CAS 360 is how the rubber hits the road. Does it make processes easier, more accurate, and free up time? Can we trust in the process and therefore enable us to provide the best and most consistent service to our clients? It does, and we can!"