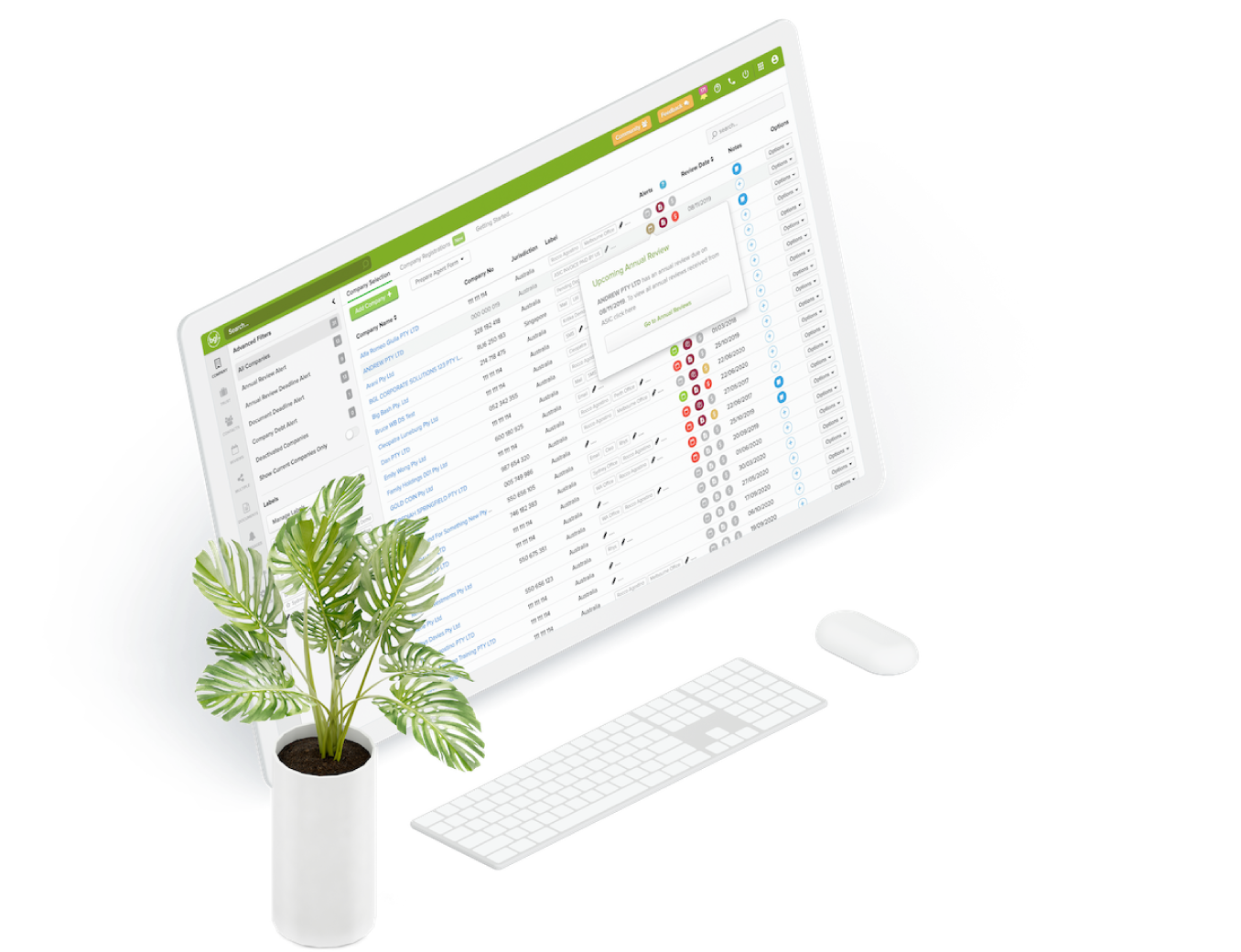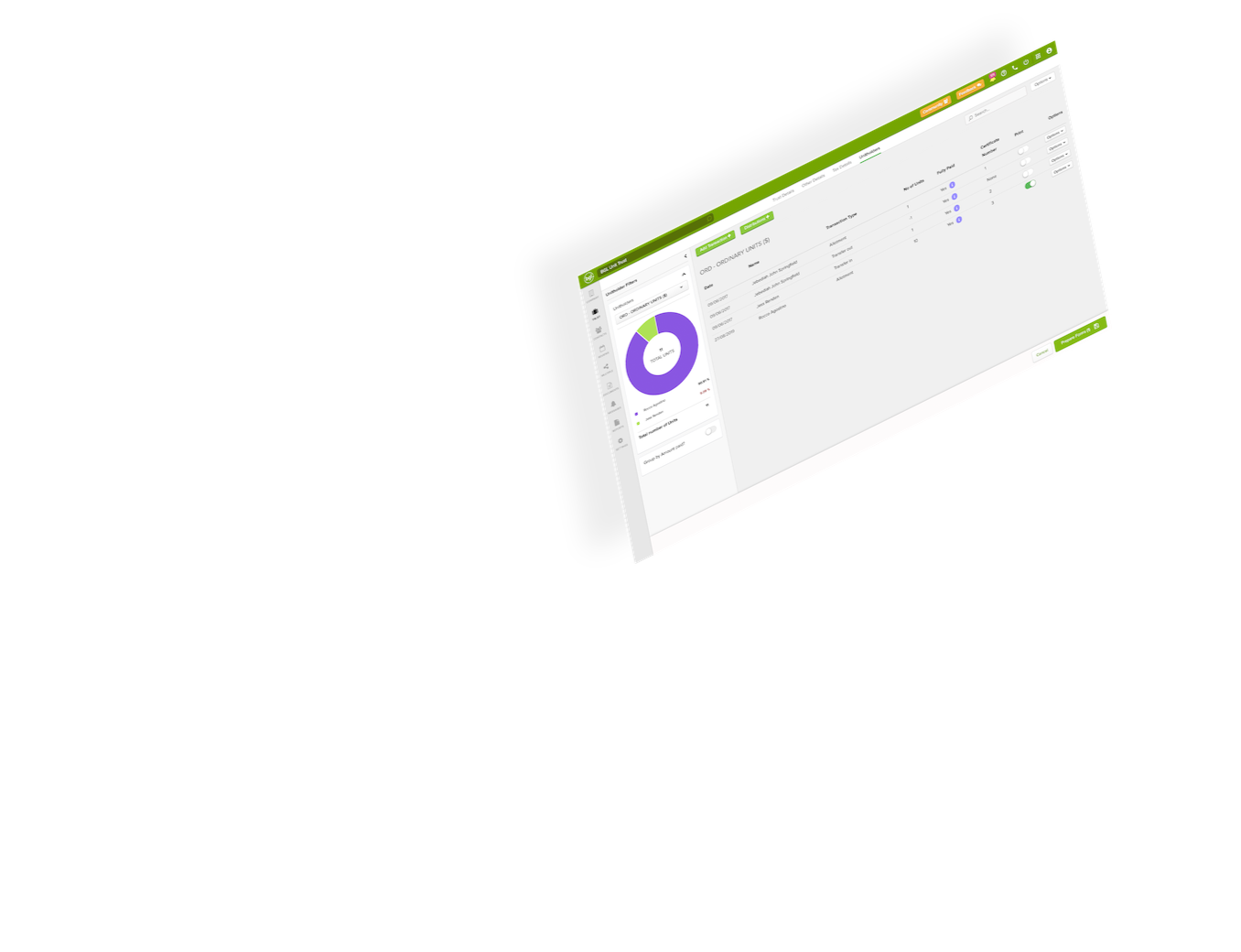 Company Compliance, Trust Management & AML Software
Innovative Company, Trust & AML software designed to streamline and simplify administration for accounting firms.
BOOK A DISCOVERY CALL!
BUY NOW
Empowering Company and Trust Compliance Professionals
CAS 360 will help ease your administrative burden by streamlining your processes with time-saving features!

Annual Returns
Enjoy a 'hands-off' approach to the Companies Office Annual Return process with automated tracking, downloads, database comparison review and delivery of the annual statement pack to your clients.
Electronic Filing
Prepare and file all of your clients' company changes with the Companies Office at the click of a button!
Trust Management
Full Trust management with support for events and distributions, including the ability to create supporting documents.
AML
Manage your AML/CDD requirements for all of your clients' Companies and Trusts with automated alerts.
Smart Alerts
Manage Annual Return dates and document deadlines with our daily automated Smart Alerts.
SMS & Email Reminders
Send reminders to clients for document and Annual Return deadlines. Track all sent/received messages plus delivery status in CAS 360.
AML
Manage your AML/CDD requirements for all of your clients' Companies and Trusts with automated alerts.
eSignature Solution
CAS 360 is integrated with FuseSign, DocuSign and Adobe Sign for hassle-free digital signing. *subscription required.
Practice Manager
CAS 360 connects directly with leading practice apps including Xero Practice Manager,  Xero HQ, GreatSoft and Sage (APS coming soon).
Unlimited Customisation
Quickly and easily customise documents (Word) and email templates (plain text, rich text or HTML) with your firm's logo and unique branding style.
Company Search
Search companies on the Companies Office database, view company data and import companies into CAS 360 to prepare documents and reports.
Join over 2,100 clients managing 520,000+ companies!
Getting started is easy with CAS 360's Company Data import from the New Zealand Companies Office database. You will be up and running in minutes!
Per company, per annum.
Sold in lots of 25 companies.
Unlimited Users

Unlimited Support

Simple Migration 

On-Demand Training

30 days money back guarantee
BUY NOW
All prices are in New Zealand dollars.
"Since we've implemented CAS 360, completing the Annual Returns is much easier. The time frame has dropped from a couple of days to half an hour to get things done"
"Since transitioning to CAS 360, we've been able to optimise our staff structure and performance."
"CAS 360 functionalities certainly helped us improve our engagement with clients and increase efficiency and productivity."
"CAS 360 has dramatically reduced the amount of time we spend on processing. Added to that, digital signing integration is saving us hours each month on the hundreds and hundreds of Annual Returns that we do."
We partner with the best to deliver a remarkable experience.
Connecting you to industry leading providers!