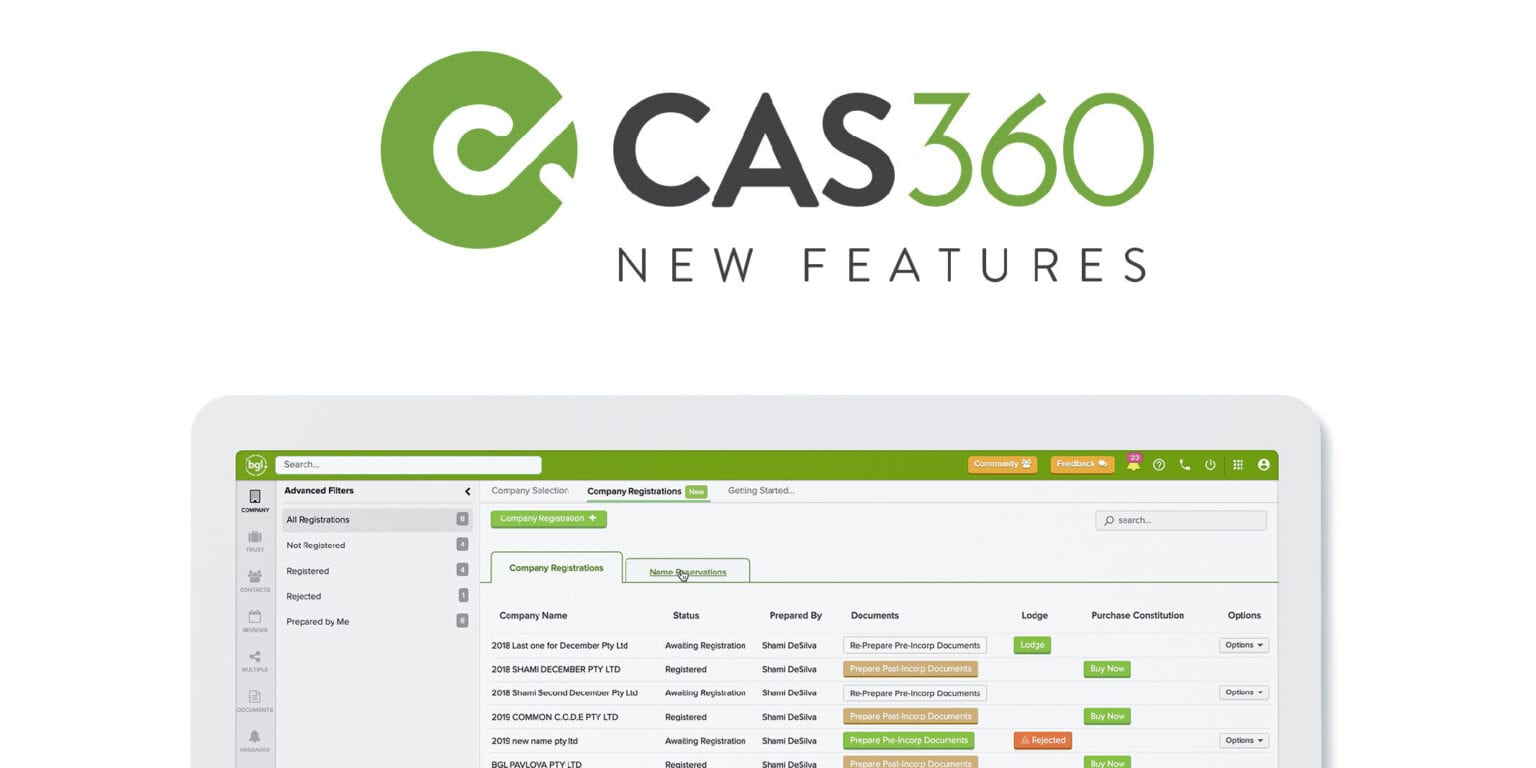 Introducing Multi Annual Returns Processing!
In the April 2021 CAS 360 release we have focused on improving the most commonly used feature in CAS 360, the Annual Return.
Since the launch of CAS 360 we have focused on completing Annual Returns quickly, while still treating them with the care and attention that is required to make sure the information you deliver to your clients is correct and shows the quality of your firm's work.
In this update, you can now process these Annual Returns in bulk. Allowing the processing of the Annual Returns to be done once. Per day, per week or per month.
It starts with being able to select all the Annual Returns you want to process in bulk, you can do this easily from the new drop down menu. You can focus on just the Returns that are "Passed" or all Returns ready to process.
Once the Companies are selected, you are now ready to process the Returns. We have developed a new Multi Company Document production process; step 1 is to select the document pack and templates for each company. This also includes great existing features, such as Digital Signing, Document Order and Annual Return deadline alerts.
Once you are ready to proceed, CAS 360 will then validate all companies and all document templates in the background, a huge task across so many companies, and if there are any validation issues you are able to correct these issues in the workflow, without leaving.
Once the validations have all passed, you are now ready to proceed to see who you are sending the Returns out to. As part of this process we will show you who is going to receive the Return for each company. Again, we have built in validations of email addresses, and users are able to add email addresses from within the workflow.
We have also built in the manager review process, if these reviews are required to be signed off, then this process has also been included.
Once the reviews have been sent to the client, you will receive a new notification that allows you to track the progress of the Annual Return delivery. This is a new notification!
The Multiple Annual Returns Tracking screen will also show you each company, and a delivery status per recipient, so you can have confidence that each client has received their Annual Return.
Bulk Lodgement of Annual Returns (Exclusive to New Zealand!)
What is most exciting about this feature is that in New Zealand we have just unlocked a major industry first. CAS 360 will now allow you to bulk file 100+ Annual Returns with Companies Office at once. Not 25.. Or 35 or 45.. Over 100.
Simply select the companies from the drop down list, and click on 'Lodge Annual Returns'.

From here you will need to select the RealMe account.. And then file and we are done. 
Over 100 Annual Returns.. Done.. just like that! 🙂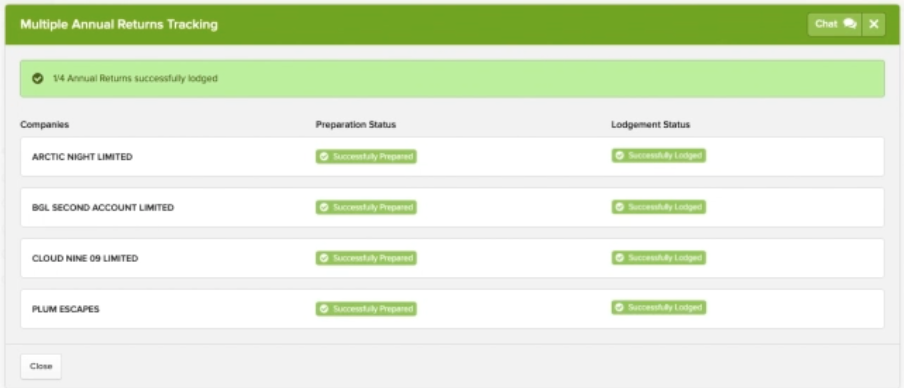 Watch our video below to see this incredible new feature in action!