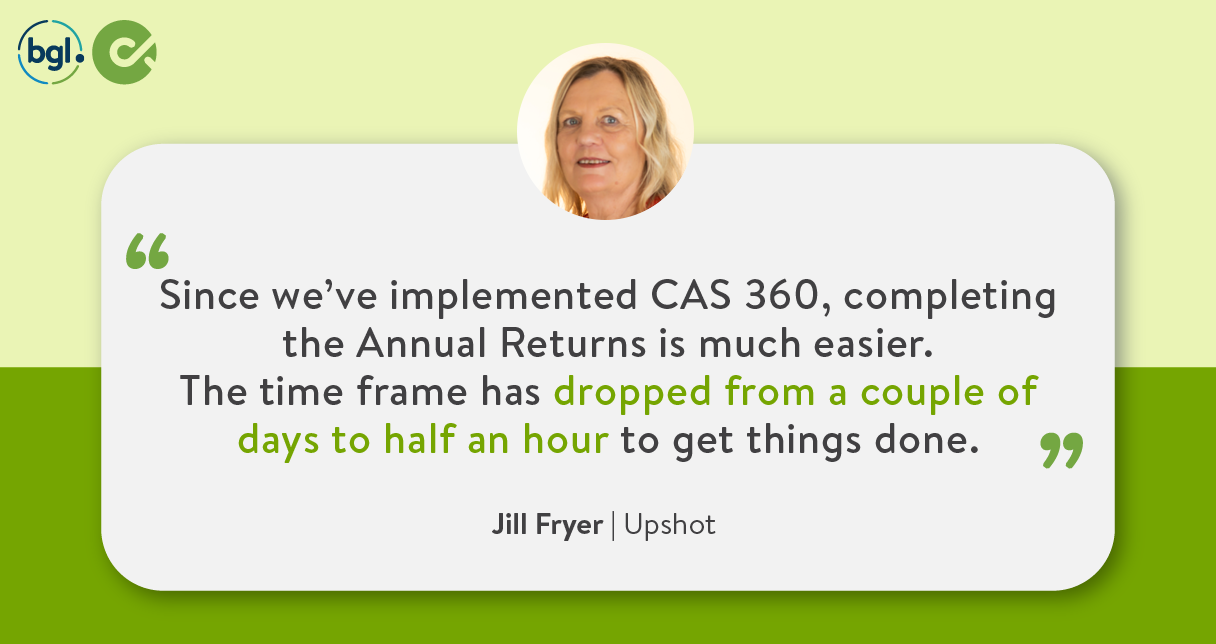 Is your Companies Office administration taking too long? Is software integration important for your firm?
Our recent case study with Upshot, an accounting firm in Tauranga – NZ, highlighted the ways that a change in software can have a massive impact on the time you are currently spending to process your compliance requirements. 
Because CAS 360 uses your RealMe login to link with the Companies Office, you are provided with real-time alerts that highlight when your returns are approaching their due date. From here, the process of preparing your annual return for your client can be completed in a matter of a few clicks. 
The inbuilt functionality of alerts and reminders, helps you stay on top of your workflow, and know when a document has been signed and is ready to be filed. 
Upshot also found the unique functionality of the inbuilt CDD tool incredibly useful for keeping track of their companies' CDD & AML requirements. The feature allows the user to keep track of where they are up to with the CDD needs, and also input the level of CDD required. You can also upload supporting documents for easy reference, should you need them. 
Another feature that Upshot really wanted and needed to complement their already cloud-based practice was the ability to integrate their company's compliance with their business' existing software. This feature was not available in their previous software and ultimately meant a lot of work was having to be done in multiple programs in order to track the status of forms, arrange for signing, and monitor when documents had been returned. 
The integration that CAS 360 offers, allowed Upshot to integrate with Xero, Adobe Sign & Suite Files which then allowed them to prepare, send and track everything in one place. 
If the above sounds familiar, check out the full case study to learn more about the benefits that Upshot found, or alternatively, register for one of our webinars to learn more about CAS 360, and what it could do to improve your business. Click here to read Upshot's success story >>>