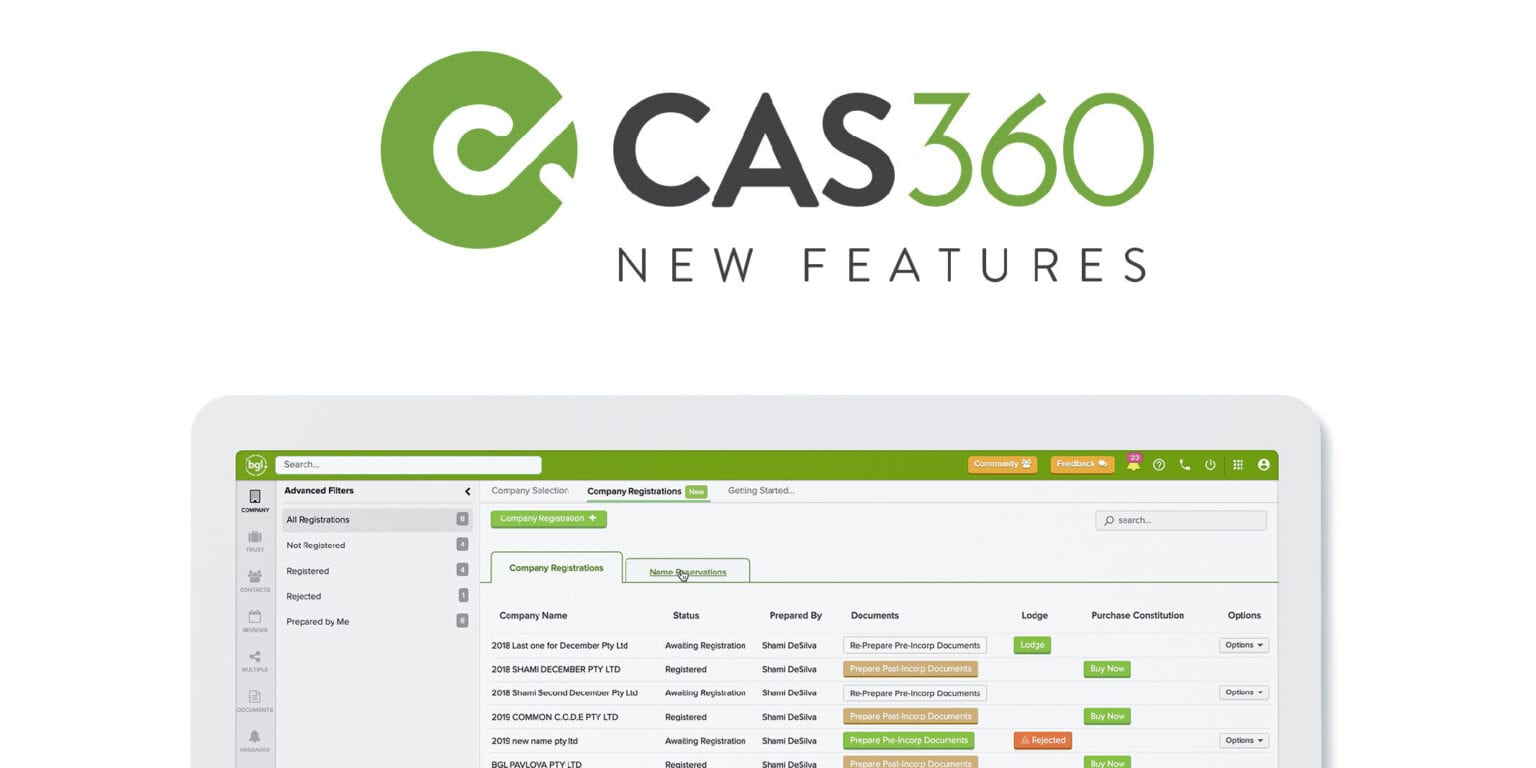 We are excited to announce a huge CAS 360 update!
This update includes a number of new and exciting features for AML in New Zealand.
What's new?
AML Provider API
First of all we have officially released our identity verification API for identity providers to consume, over the next few weeks we will be meeting with various identity providers and working through the integration.
Our plan has always been to offer an integrated identity verification solution which allows you to use the information already in CAS 360 and get this information verified. 
AML Enhancements
We have also released a number of feature improvements to the Compliance tab for Companies, these include
Moved Level of CDD Required to step 4

Risk assessments screen enhancements

Added information icon to individual sections

Added drivers licence expiry

Added ability to attach extra individuals to contacts section of Compliance tab

Updates to Compliance Report and Compliance Listing report

Displaying Shareholder % next to shareholders

Improved PEP check logic and added to individual contact record

Added ability to upload utility bill or bank statement to verify address details

Improved UI for Risk Assessment questions
Performance Enhancements for all company data screens
In this update we have been able to focus on some under the hood enhancements, including the re-writing of the company data screens. 
These screens are now more efficient, consistent and faster than ever.
Commas added to all numbers in CAS 360
This has been a request from a number of users over the last few years, and very happy to release this. Now all numbers in CAS 360 will have the correct commas or equivalent based on the currency for $ amounts. 
CAS 360 already has industry leading features when it comes to managing share structures, this will make sorting and searching this information much easier. 
Added Effective Dates
We have made improvements to all our system minutes and resolutions to now include effective dates for all transactions. 
This will make all minutes and resolutions more complete, as all effective dates are clear and consistent. This will also make it easier than ever to prepare multiple transactions with different effective dates on the same minute or resolution. 
Company Type filter added to reports
Users can now filter by company type when preparing a company listing report. This will allow more flexibility when preparing reports. For example a report listing only the foregin companies can now be prepared.  
There have been a number of other improvements including view only users are now able to download trust deeds, UI improvements to both the SMS screen and the Getting Started process. Also all register names in the reports screen have been updated.