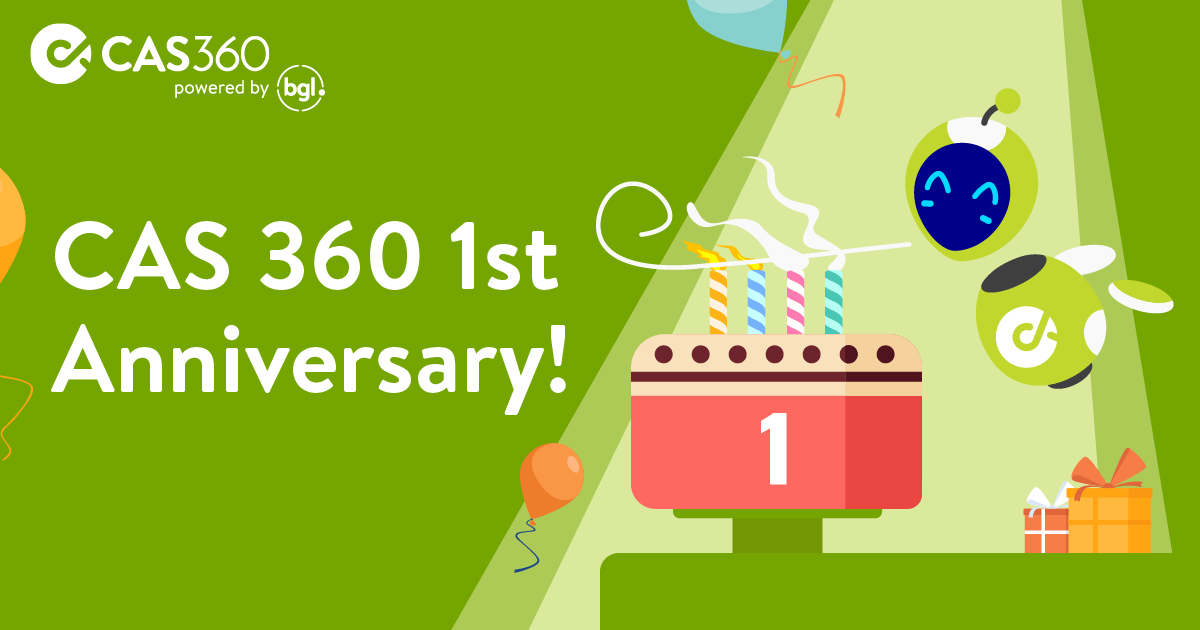 Today marks a significant milestone for CAS 360 New Zealand – our first anniversary! 
The last 12 months have been a wild year for everyone, and our team has pushed to not only bring CAS 360 to New Zealand but firmly fix our place in the market as a leading solution for accounting firms.  
The support we've received from the community has been amazing, for which I am grateful. 
Entering into a new market is a challenging task, and while many see the end result – a working product – it has taken many people untold hours and dollars to get us to this point. 
We began building CAS 360 for NZ three years ago – it wasn't a quick process! 
I want to give a special shoutout to all our customers who came on board in our first 12 months; we owe you a great deal of gratitude! And to our Partners, particularly Xero, who have welcomed me into their Auckland office and supported our growth. And FYI and FuseSign too! 
It's this commitment from you that has allowed us to reach this milestone – thank you! 
As we close out 2021 and head into the new year, rest assured that we are doubling down on New Zealand and will continue to invest in R&D to meet the needs of our users, including growing our team to better support you.
And for those of you unaware of CAS 360, check out the below videos; highlighting some of CAS 360's functionality and workflows:  
Also, have a read of some case studies from NZ firms using CAS 360. 
We have a few significant updates coming out soon, before Christmas and early Q1 2022, which will, once again, raise the bar for what compliance an accounting firm can streamline, so keep an eye out for these. 
Take care, and thanks for all your support! 
Jason Armishaw, CAS 360 Business Development Manager