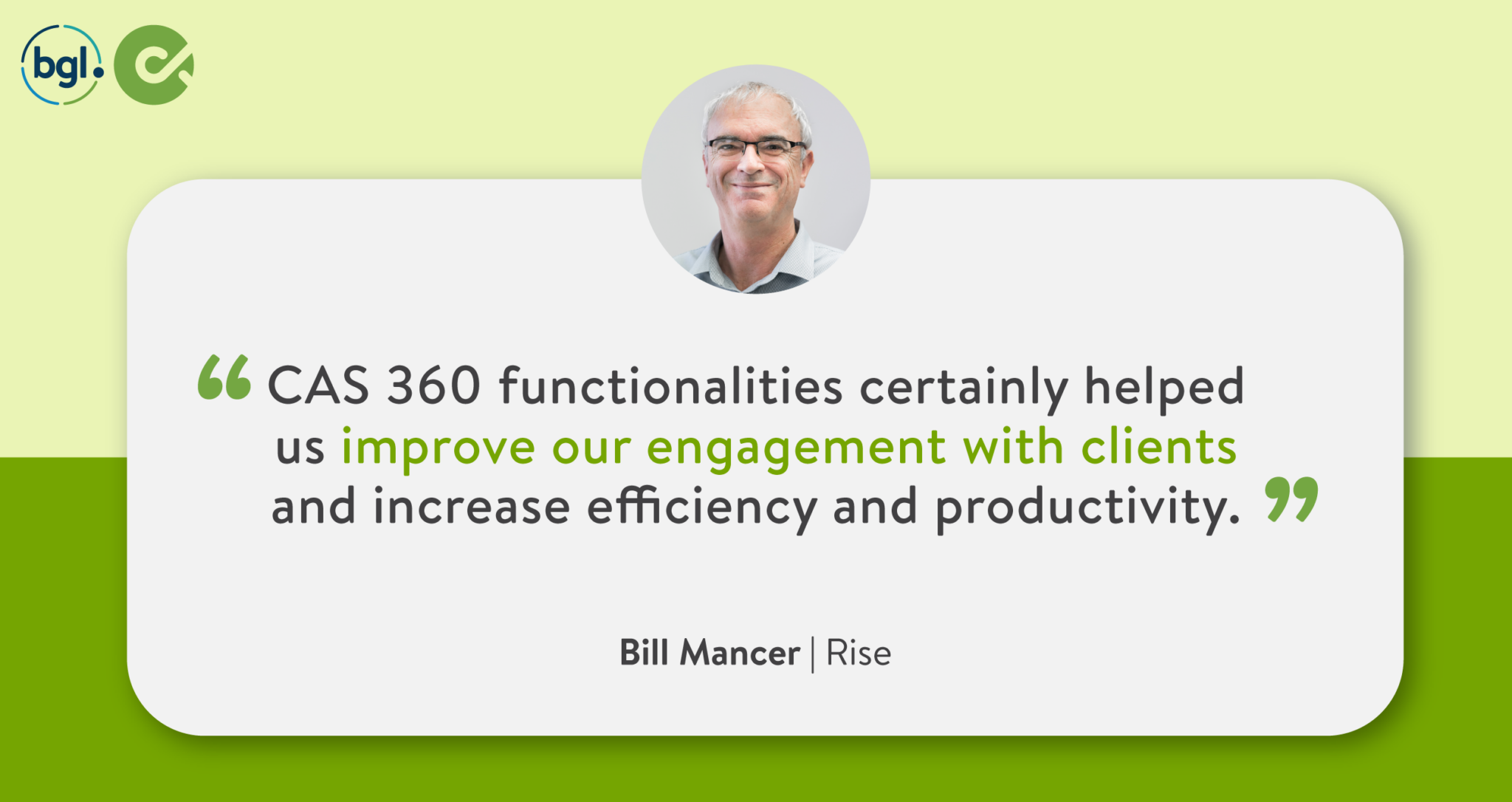 How great it would be to increase your firm's efficiency and improve your engagement with clients?
When Rise Accountants, an accounting firm in Auckland – NZ, looked at how they were managing their Companies Office compliance, they realised there was an opportunity to change how things were being done, and that they could implement a more efficient way. 
For Rise, they found that the product they were using wasn't able to integrate with their existing software, which meant there was a lot of duplicate data entry and unnecessary work being added to their daily tasks. 
They wanted an option that provided them with not only integration with the Companies Office, but also their firm's software, allowing them to increase efficiencies and deliver a better service to their clients. 
The functions they are finding really beneficial in CAS 360 are the Smart Alerts that allow them to identify companies that require action, as well as the integration with their document manager. The ability to customise letters and SMS reminders is also a feature they are utilising in order to really personalise the interaction with their clients. 
Because of this feature available within the software, they have found not only an increase in the firm's efficiency but also their engagement with their clients. 
If this sounds like something that your firm would like to achieve, check out the latest Case Study, to read in the full story of the challenges that Rise Accountants were facing, and how CAS 360 has helped them.